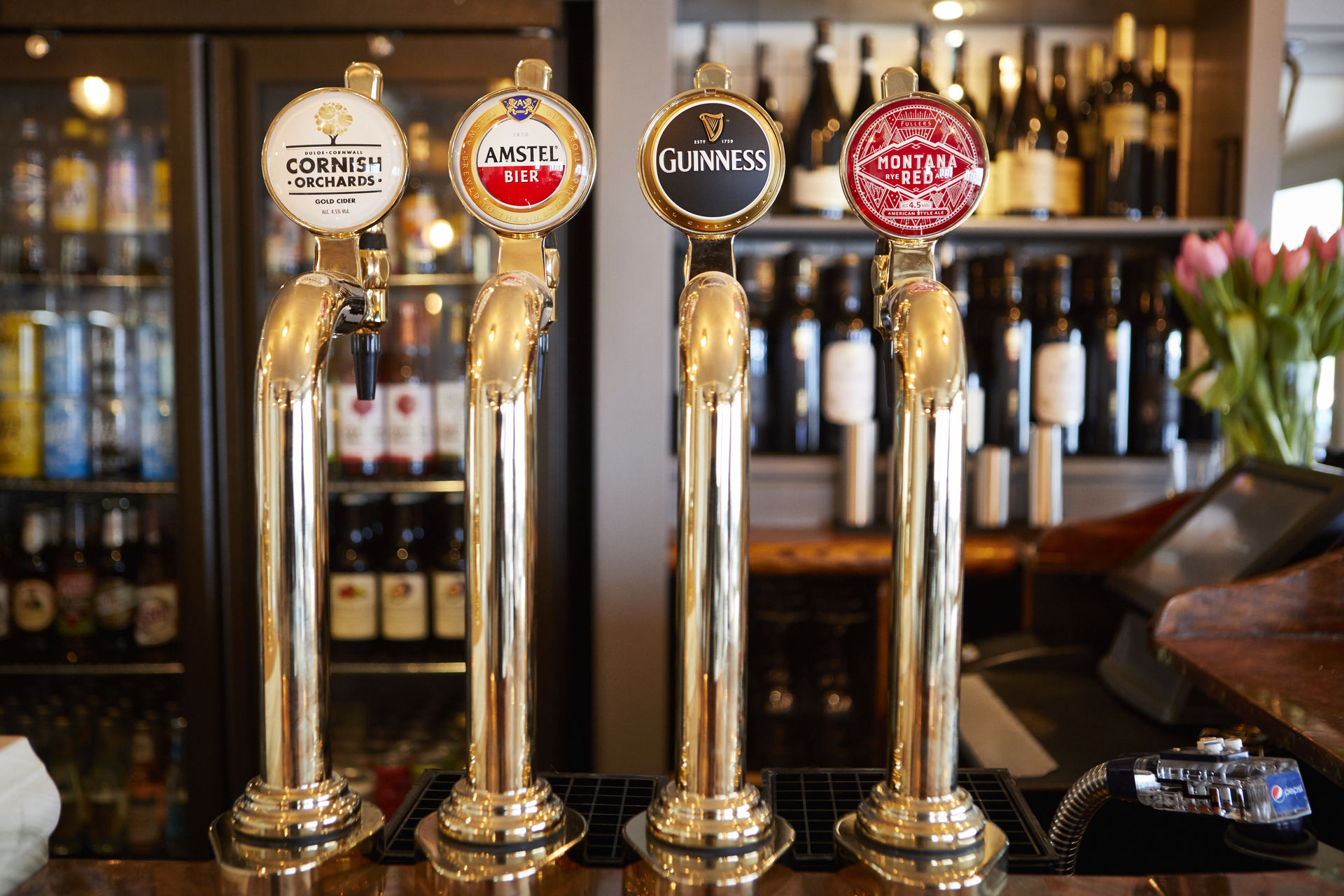 Alongside Fuller's award-winning ales and craft beers, The Still & West also offers an extensive wine list featuring exceptional hand-picked bottles from all over the world.
We have a small range of great quality cocktails for those seeking variety - with our signature Bloody Mary the perfect way to celebrate the weekend. And if you just fancy a warming drink to stave off the cool sea breeze, we've got you covered too.
There's a great collection of coffees available here, freshly made with Fuller's own Brewer Street blend.
Drink at The Still & West
Opening Times
| Day | Opening Time | Second opening Time |
| --- | --- | --- |
| Monday | | 12:00 - 23:00 |
| Tuesday | | 12:00 - 23:00 |
| Wednesday | | 12:00 - 23:00 |
| Thursday | | 12:00 - 23:00 |
| Friday | | 12:00 - 23:00 |
| Saturday | | 12:00 - 23:00 |
| Sunday | | 12:00 - 22:30 |
Food Times
| Day | Opening Time | Second opening Time |
| --- | --- | --- |
| Monday | | 12:00 - 21:00 |
| Tuesday | | 12:00 - 21:00 |
| Wednesday | | 12:00 - 21:00 |
| Thursday | | 12:00 - 21:00 |
| Friday | | 12:00 - 22:00 |
| Saturday | | 12:00 - 22:00 |
| Sunday | | 12:00 - 20:00 |